Manna For Life Ministries is a 501(c)(3) non-profit charitable organization. We operate our thrift store solely on donations from generous members of our community. All donations of clothing, furniture, and other items are cleaned, priced and sold. The money is then funneled into our food pantry and hot lunch program. This enables us to purchase food and give the food to those people that are in need of it.
In partnership with Verlo Mattress Factory, American Mattress, a local appliance repair company and an army of daily donors, Manna For Life regularly outfits and fully supplies up to 60 families per month with furniture and clothing from our thrift store.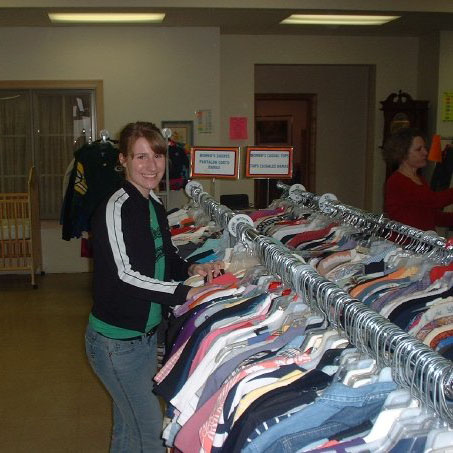 Voucher Program
Some Donations coming into the Manna For Life Thrift Store include damaged, unusable clothing. Manna For Life gives damaged clothing as fabric to industry in exchange for vouchers. Manna For Life is able to supply 300-400 families per year through this exchange. Through Manna For Life's VIP (Voucher Incentive Program), participants who are in critical need of supplies may trade their labor at $10 per hour for in-store vouchers.
Thrift Store Hours
Monday – Friday
9:00am to 5:00pm
Saturday
9:00am to 2:00pm
Sunday
Closed
We are also able to pick up your donations throughout the week between the hours of 9:30am to 3:30pm.
Please call 437-3629 for an appointment.